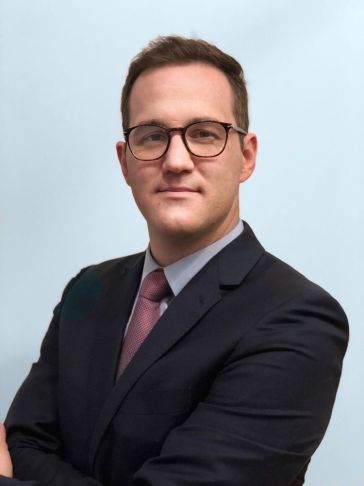 Dr. Morgan Taylor is a native of Anadarko, Oklahoma, and began his undergraduate education at Washington University in St. Louis.  He began his medical education at the University of Oklahoma, earning an MD in 2008. Dr. Taylor then joined the medical staff at the University of Tennessee for his residency in Obstetrics and Gynecology, where he was honored by the division of Gynecologic Oncology as the most outstanding chief resident.  This was followed by a two-year research fellowship in gynecologic cancer at the M.D. Anderson Cancer Center in Houston, funded through his grant with the National Library of Medicine. 
Dr. Taylor completed fellowship at the Karmanos Cancer Institute in Detroit in 2018, where he trained with experts in robotic surgery who emphasized a patient-centered model of comprehensive care. While diagnosis and treatment strategies are paramount, Dr. Taylor still believes a patient's journey should include wellness planning - with a focus on body image, maintaining and regaining function, and encouraging healthy lifestyle choices.
Dr. Taylor is now joining the practice of Drs. Mirhashemi and Atamdede, who share his commitment to providing compassionate, comprehensive, state-of-the-art care for women battling cancer. Outside of work, Dr. Taylor enjoys running as well as spending time with his nephews and niece, which typically involves Wii Tennis, paddleboarding, and helping them with their school projects.