Robotic Hysterectomy From Patients for GYNLA | GYNLA
The following testimonials are only some that we receive every day from our patients, their families and friends. They thank us for excellent care, tell wonderful stories about recovery and cure and share their experiences. These patients generously allowed us to in turn share their words with you on this website.

Kate H.
I was sitting on my deck reading the newspaper with my morning coffee. It was June 21, the first day of summer and my first full summer at the beach. The sky was almost cloudless, the water a brilliant cerulean blue and flat.  An occasional wave rolled up on the sand south of the pier. I was jolted my from peaceful morning ritual by the phone...
Read More
Cathy C.
I highly recommend Dr. Mirhashemi as a surgeon and doctor. He and his friendly office staff provided excellent care throughout my entire surgery experience. During an unrushed pre-surgery consultation, Dr. Mirhashemi provided a calm, detailed, and thorough explanation of options and procedures available. I came to the meeting with a long list of...
Read More

J.B.
A Testimonial to Dr. Mirhashemi's Robot! I recently had a complete hysterectomy with  arthroscopic-robotic technology. I was fortunate to also have the benefit of Dr. Mirhashemi's experience and expertise. Surgery was on a Friday morning, and I was home by 1pm on Saturday. Although prescription pain medicine was available both in the hospital and...
Read More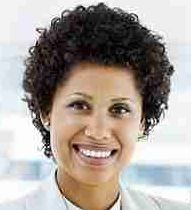 Barbara P.
I am writing to recommend Dr. Mirhashemi to all prospective patients. He and also his nursing staff were exceptionally patient and compassionate. I especially appreciated the time Dr. Mirhashemi took to answer my questions. He remained patient and compassionate throughout the process. This was especially important to me when I was scared - his...
Read More